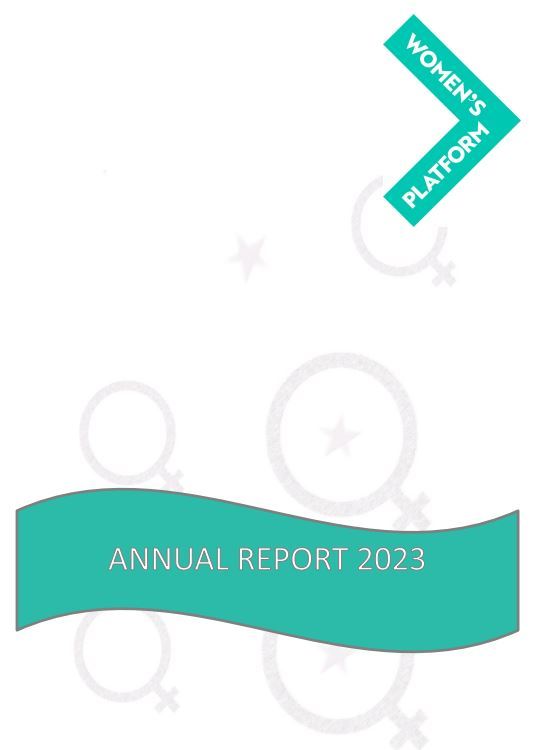 Author:
Jonna Monaghan
Published:
October 20, 2023
Annual report 2023 published
We are delighted to share our annual report 2023, which highlights a positive year, despite the challenging circumstances in Northern Ireland.
Our work focused on women, peace and security, with a strong emphasis on advocacy and strengthening women's voices in peacebuilding.  The Women's Spaces project, delivered as a consortium with Northern Ireland Rural Women's Network, Women's Resource and Development Agency and Women's Support Network was the key achievement, and in its first year engaged over 200 women across Northern Ireland in exploring how women can be better heard in peacebuilding and public life. Women's Spaces is designed to strengthen women's voice in decision making, and the demand for change was clear in the over 20 events held in project Year 1.
Our work also focused on advocacy, capacity building and developing the organisation. Women's Platform also developed its role as a support to the sector on international human rights mechanisms, which contributed to strengthening existing collaborative mechanisms and emphasised the role of the organisation as a bridge builder.
---